Reddit Stealth Banning Algorithm silently banned user accounts, and you may be a Victim!
Just like Pinterest and others, Reddit is a social bookmarking site. As a blogger, Reddit is quite one of the ways you can utilize to send traffic to your blog. Once you have the plugins on your blog, it's quite easy to post on the social bookmarking site. Its mode of traffic response is just within hours; its job has begun, transferring loads of visitors to your blog.
Just like Google sometimes do to eliminate spammers, Reddit recently updated its algorithm, and brought a new system which is "Reddit Stealth Banning". The system silently deactivates spammers.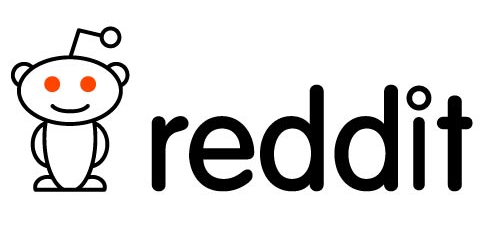 Users will be able to access their account, but in a very limited way, the implication of this is that your activities won't be visible on Reddit, others won't see your comments, votes and links submitted by you. This process renders you dormant on the network and thwarts all your efforts.
The worst part of this algorithm update is that even non spammers and law abiding Reddit users fall victim.
How to check if your Reddit account is not silently disabled
Since Reddit did not alert you that you are banned, and you are still able to use the platform, you won't have a clue to the status of your activeness, but there is a simple way you can check your stealth Reddit bareness.
Here are the simple steps to take to check your Reddit silent stealth ban status.
Login to your account on Reddit
Copy the URL of your profile
Log out from Reddit
Paste your profile URL in the address bar of your browser and send it.  This is how your Reddit profile URL would look: http://www.reddit.com/user/

Yourusername
If you found something like this;  404 "page not found", know that you are already being screwed by the network.
If you feel the Reddit stealth banning is accidental and you are sure of yourself that you are not a spammer but just fell victim, you can simply contact Reddit moderators, and explain yourself to them. They may consider and lift the ban. Although Reddit hardly responds to emails but you may be lucky.
How to Avoid Reddit Stealth Banning
Reddit has its terms and conditions which you must strictly obey to avoid your account being tampered with, You can check that on their FAQs and reddiquette page. Apart from that, I have few tips I can give to you that will make Reddit consider your account as untouchable.
1. Be active: As you submit links, also be active in commenting and voting on other's post. This will even help your Karma.
2. Submit different kinds of links: Reddit expect you to submit useful and interesting links online, not just yours alone, submit other links 70% to your 30%.
3. Do not submit link duplicates: Cross check each time you are to submit links and make sure it has no previous existence on Reddit, you may be marked as spammer when you repeat link submissions.
4. Select proper sub-reddit and do not cross link: Do not submit the same link on different categories, Reddit will ban you for this; also always select the proper sub-reddit for your post.
If you can follow these guidelines, I'm sure your account won't experience Reddit Stealth Banning penalty. Please share your comments and past experiences with me here.