Do You Need A Freelance Writer or an SEO Expert for Your Business?
Worry no more!
My name is Olawale Daniel.  I am the founder of these popular blogs; Techatlast, BoltonHiTech, iTechWit, Tech Hug, Search4Mobile, BoostMyMedia, and Latest Top Jobs. I'm a freelance writer and a passionate blogger by profession.
Here at SEOHotShot, I write high-quality articles on SEO, Blogging, Social Media Marketing, and other related topics based on my network of blogs niches.
I specialize in writing Search Engine Optimized articles for companies and individuals with a good budget. But presently I'm taking on very few clients so that I can produce optimal results for each one.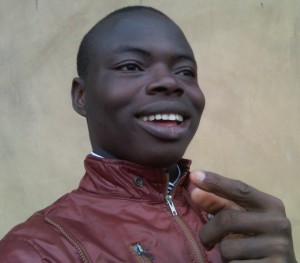 Please note: I only work with those who're in dire need of my skills.
Some of the tasks you can hire me to help you with are outlined below:
Job Option 1: Technical Writing (including Guest Posting services)
My top speciality is writing, and I write based on what makes sense. If you hire me for your writing jobs, you're sure to get what you pay for because my work is about passion (I love writing and I can use my skills to help you get more content for your blog).
I can also help you manage your guest posting campaign and write your guest posts for you.
Some of the niches I concentrate on are:
(I can write on just about any topic you want, but some of my speciality are as follows:)
SEO
Technology
Blogging
Traffic Generation
Health
Travel and Vacation
Home Security
Home business
Affiliate Marketing
And many more
Contact me if you're not sure, and we can come to a final decision on any of the above topics.
Job Option 2: Search Engine Optimization
The term "SEO" is varied and many people seem not to understand what it is all about in terms promoting a website. I'm available for you if you're finding it hard to promote your website to get it to rank higher on Google (or if getting high PR or Alexa authority are your website's problems).
On-Page Search Engine Optimization: There's nothing better than a website with on-page search engine techniques that can make the site get more from search engines with an advanced inner page SEO.
Thorough Website Review and Critique: I have a  natural knack of finding the things which aren't working for your site and helping you fix them. 
WordPress Blog Set-up and Installation with full SEO Feature: If you're a newbie to WordPress Installation or  you don't have an idea about using WordPress Content Management system, then talk to me so that I can help you out. If you want to install a new WordPress blog, or you want new plugins and themes installed on your website, contact me for help.
Job Option 3: Product Reviews
If you have a product you know will sell well on the internet simply by using my medium, then hire me to review the product - either for my blog readers, or for other websites within the product's niche.
How to Get Things Done Now!
To kick-start a business partnership with me, you can contact me with the contact form box below.
Please contact me via coolcash4live (@) gmail.com or you can also use the contact form page or below to discuss your writing needs and specifications.
- Olawale Daniel