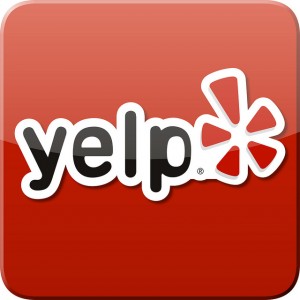 Every businesses with any form of online presence dread the sound of review sites like Yelp. It's the founder's worst nightmare and the revenge of the displeased customer. For businesses without any form of online presence, Yelp and other well-trusted review sites may not pose a threat, but for any business whose customers must find through search engines like Google, it is a terror.
How does your business see Yelp? Are you threatened by the mention of review sites like Angie's List and Yelp? If you are, then you should guard yourself early on before an irate customer turns your worst nightmare into reality.
Below are BoostMyMedia's top ways to ensure your business is never threatened by a review site.
#1. Focus on Excellence in all Areas of Customer Interaction
Offering great services is not enough incentive to make a customer feel good about your business. Sure a lot of consumers are pleased with companies that offer top of the line quality services, but the quality of the service you're offering your customer is only part of the satisfaction process.
Considering that it takes up to 12 positive experiences to make up for a negative one, you cannot afford to offend a customer with poor service.
To ensure your customers are enjoying a steady high level of satisfaction in all areas of transaction, you need to make sure your representatives are well trained and equipped to deliver that level of satisfaction. From the sales reps to your customer complaints manager down to the delivery-man and all attendants.
Drive home the idea that customer satisfaction is the core of your business. Let every employee have this idea at the back of their mind and make sure they're living by it.
#2. Encourage Customers to Voice Their Dissatisfaction(s)
Today's consumers are used to several levels of disappointments from various businesses. As a result, they usually don't voice their dissatisfaction to the said company. Reports show that only 4% of customers voice their dissatisfaction.
If this low amount of customers are voicing their complaints to businesses, what are the others doing? Are they just keeping mute? Hell, no! You have among them customers that would tell all their friends not to do business with your company again. You have among them customers that will embrace the dreaded Yelp! You have among them customers that will blog about their bad experience with your brand and will also encourage their friends to do the same.
To tackle this problem, encourage your customers to voice their dissatisfaction to a representative of the company. One of the best way to do this is accompany every sales with a questionnaire or customer satisfaction survey.
#3. Hire an Online Monitoring Company
Review sites like Yelp, Angie's List, Google Review and the rest have strengthened the importance of the services online reputation companies are offering. Don't hesitate to sign up for your favorite ORM company and have them spring into action in protecting your online reputation from damage.
A good online reputation management company should be able to actively monitor your web mentions and notice quickly where negative mentions of your brand are coming up. The ORM firm should also be able to come with experienced suggestions on how to tackle negative online reviews.
It is highly recommended to have an ORM agency take control of you online monitoring as early on as possible. You should not wait till you get entangled in an online reputation crises before reaching out for on ORM provider.
Now that you know a few tips to protect your business from negative reviews on Yelp and other sites, is your business still feeling threatened by Yelp? If you're interested in giving your brand a solid protection on the internet you should get in touch with an ORM expert today.
In the end, when asked if businesses should feel threatened by Yelp, my answer would be to embrace it.
Yelp image via Flickr (Yelp Inc.)